Remembering Pam Ayuso, Spanish teacher and friend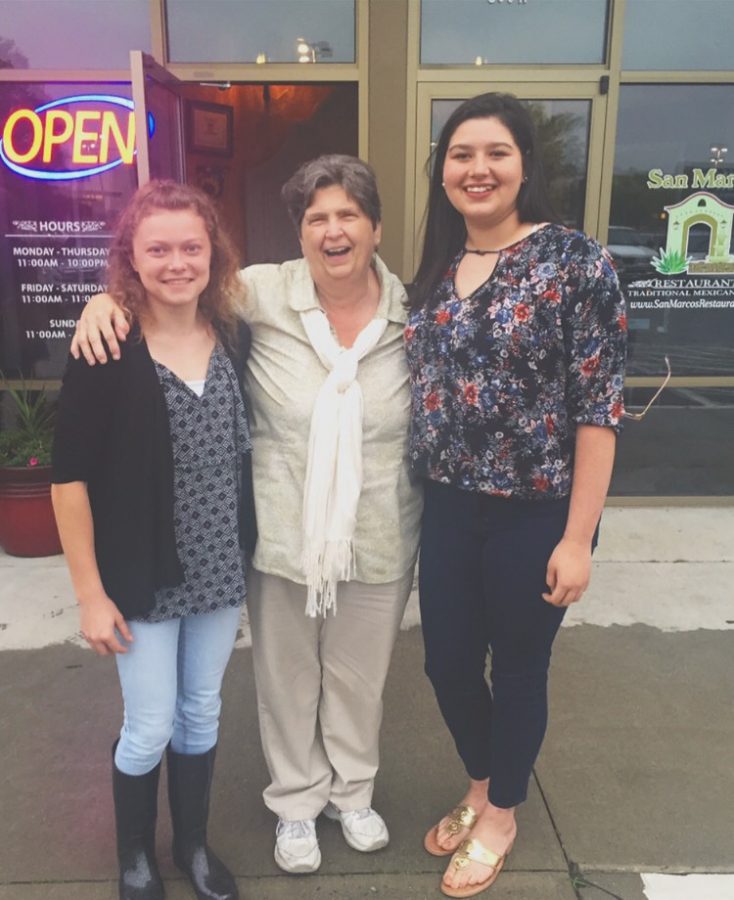 Caitlin Giles, Guest Reporter
September 12, 2018
In freshman year my Spanish III class had a new, unfamiliar name listed as the teacher: Pamela B. Ayuso. I had heard stories from upperclassmen about how she was the "hard" Spanish teacher who taught a class where an A seemed out of reach.
The idea of having a hard Spanish teacher sent dread throughout my body. There goes my GPA, I thought. Her class made me realize what was important. It wasn't my GPA, but rather my love and admiration for the language. I knew I loved the language since 8th grade, but now as a freshman, I fell completely in love with it. The love I had (and still have) was so immense I signed up to take Spanish IV as a sophomore. In both of these, Ms. Ayuso passed out inspirational quotes (I still have all of them) that helped her get through each and every day. After learning of her many health issues and accidents, I understood why she loved these quotes so much and how strong of a woman she really was.
Her love of owls surrounded the class from door to window, including many gifts from students she proudly showed off. She took pride in her lessons, perfecting them to a 't'.  Her stories of her time in Spain brought laughter and nostalgia as she recounted the time she sped along the Spanish backroads with friends. We would also joke that Shrek must be her favorite movie, considering how many times we must have watched it in Spanish, of course.
She loved Spain almost as much as she loved the United States. Ms. Ayuso always wanted to go back before she passed away, taking her family, her lifelong friend Janet Robertson, and me and Sarah Lovern. I hope to go to Spain before I head to college, in order that I may fall in love with the country the way Ms. Ayuso did.
Throughout both semesters, classmates would pick a day we could all attend dinner with her at San Marcos. Ms. Ayuso would order the same thing every time (Nachos Santa Fe) and offer up guacamole to anyone willing to try it. (I always said no thanks.) We'd hold conversations in Spanish for as long as possible until someone would begin speaking English, transforming the conversation into a more natural feeling. You would think after four years of Spanish we would be fluent in it, but the joke was on all of us.
The dinners we had weren't formal like the classroom setting but felt more like friends getting together to discuss life and how they would handle it. Ms. Ayuso always made an effort to support her students no matter what. She even visited me at my job and ordered in Spanish and when I tried to speak English back she'd simply say "no inglés por favor" and carry on the conversation in Spanish.
Besides Spanish and owls, she also loved history. When she wasn't teaching classes at Tunstall or DCC, she took additional classes to learn more history, specifically the Civil War. Her desk would be cluttered with worksheets, student textbooks, teacher's version textbooks, and her own homework. Ms. Ayuso loved everything about her life from her job, her bilingual ability, her students, her friends, her dog Bella, and her family. She loved her son Carlos "Chuck" and her granddaughter Sarah so much. She always spoke so highly of them and told us of any accomplishment Sarah had achieved. She valued their love more than anything in the world.
Ms. Ayuso's leadership in the Spanish Club truly shined the past two years. As a group, we attended a show in the Pritchett Auditorium at Averett University showcasing Argentinian dance and the year prior was the La Havana Allstars. We sold pulseras to help people in South American countries and sent money for llamas to help farmers in South America. We held Día de los Muertos celebrations, if we timed it right.
She was always willing to give advice and write letters of recommendation for whatever I needed. If I had time in the morning or between classes or lunch, I would try to stop by and speak to her even if it was a simple greeting or a question. Ms. Ayuso was so full of adventure, kindness, intelligence, charisma, and optimism.
You couldn't ask for a better teacher or friend.
During the summertime, I would often call to ask if I could drop by to visit and check up on her since school was no longer in session. Inside of her home were hundreds of books about different countries and different time periods, cute little owl figurines, exquisite paintings, and her sweet dog Bella. I loved stopping by to see her and talk about how our summers were going and Spanish class plans. I even planned on taking Spanish V this year in order to keep up my vocabulary. She was thrilled at the idea of having a Spanish IV/V class this year; I was thrilled to spend my senior year in one of my favorite classes with my favorite teacher.
I do wish I would've called and visited more over the summer, but I am trying not to dwell on the regret. One of the last times we spoke was at graduation. She had her cane with her but still looked as strong as ever, adorned by her robe and regalia. She watched the students she had move on to a new chapter of their lives. I knew of her upcoming knee surgery but not what was to follow. I'm sure no one knew the events following the surgery would happen.
I received a few worrying texts from friends asking if I had heard about her hospitalization. At first, I believed it was just another hospital visit until I saw the words "hospice" and "Duke" in the same sentence. I knew then our days were numbered. For other reasons, my mom was there, so I asked her to stop by her room and find out as much as possible. My mom called back several hours later and explained what it all meant and how her time with us was coming to an end.
When I returned home from South Carolina, Sarah Lovern and I made plans to visit her in hospice about a week later. The ride down we were optimistic that a miracle would happen, and she would be okay because she was a fighter. While we visited, we met her sister Robin who looked just like her.
As we walked in, she looked the same, maybe even better than I remembered back in May. Ms. Ayuso explained the circumstances and what it meant for her as we sat and listened. She explained this was where she had to stay, and she honestly thought it was a nice peaceful place to spend the rest of her life. I would like to say I held back tears, but I honestly cried the entire time, alternating between looking out of the window and at her.
She asked us about our plans for college and how we hoped senior year would go for us. She gave advice like always and recounted some of her favorite memories of us. By the end of the visit, we knew this was it. Ms. Ayuso promised to look over us and told us she loved us both so much and hoped the best for us and told us how proud she had become of us.
I got the text of her passing a few short weeks later.
I hope she knew how much I loved and appreciated her as a friend and teacher. In fourth year, the poem we had to learn was entitled "En Paz" by Amado Nervo, this was the same poem she requested be read at her funeral. It was beautiful and calming, both of her qualities as well. I never thought the poem would be said for the final time back in August.
We often discussed how this would be her year to retire and mine to graduate, but she just graduated a little earlier than expected. I'll always remember her as one of the most amazing people I've ever encountered and may encounter.
Excerpted from "En Paz" translated "At Peace"
Amé, fui amado, el sol acarició mi faz.
¡Vida, nada me debes! ¡Vida, estamos en paz!
I loved, I was loved, the sun caressed my face
Life, you owe me nothing! Life, we are at peace!.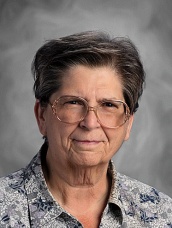 Caitlin Giles is a guest reporter for the Trojan Messenger.