Tunstall takes on bullying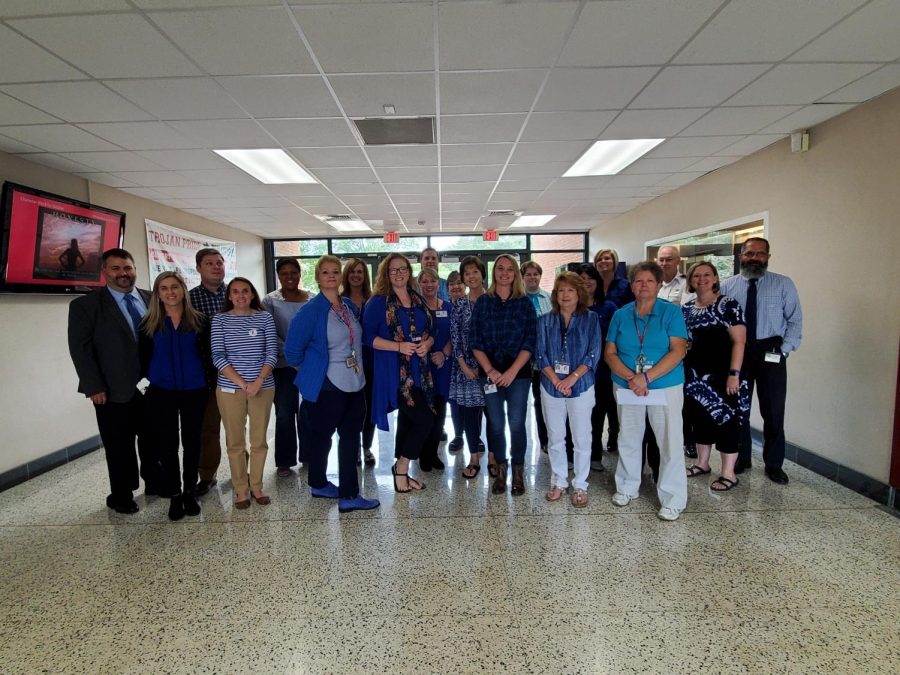 Anti-Bullying week kicked off on Monday, October 7, which is also World Day of Bullying Prevention. The teachers and staff have many surprises and activities planned for the week and the whole month of October. 
The week coincides with our school's Spirit/Homecoming Week. "It's a great opportunity to show Trojan Pride and to combine such an important message with our homecoming activities," said Principal Brian Boles.
Clubs, organizations and departments have decorated our campus and hallways to promote the anti-bullying message. The DECA Club took initiative by posting signs with kindness messages throughout our campus and hallways. They also posted many blue pinwheels outside of the school. The business department decided to put up posters with messages about preventing bullying. Tunstall's band will continue their tradition of handing out stickers in the hallways. The FFA club will have their annual door decorating contest. BETA also has a secret project in the works named, "Get To The Point: Erase Bullying".
On Monday, many students incorporated blue into their Hollywood vs. Dollywood outfits, and were encouraged to use the  hashtag "#BlueUp". October 14 marks the commencement of Stand Up for Others Week where students are encouraged to inspire others  and create kindness. October 21 is "No One Eats Alone Day," which includes all students and staff. Wednesday, October 23, students and staff are asked to wear orange shirts for "Unity Day" sponsored by pacer.org. Finally, on Monday, October 28, the emphasis will be "Change the Culture" and "Stomp Out Bullying."
"We are very excited and very thankful for the overwhelming support. I'm really proud of how everyone picked up the ball and ran with it," said Mr. Boles.
About the Writer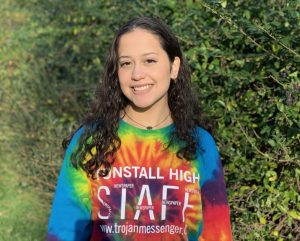 Daniella Espinoza, Editor-in-Chief
Daniella is a senior and this is her second and final year on the Trojan Messenger staff. She's planning on making the best out of her senior year despite...