Ed Sheeran: For the longtime fan or the newcomer
(Welcome, and don't run away)
For me, loving Ed Sheeran has been a lifelong thing, and loving Ed takes time, patience, and an understanding of ginger-based comedy. If you don't have those three traits you have been categorized below and this article isn't for you. If you do, buckle up, turn on some Ed Sheeran, and get prepared. The first thing you need to know is this, there are three types of Ed Sheeran people:
The fake lovers: They like his popular songs "Thinking Out Loud," "Shape Of You," and "Perfect," but they aren't in this for the long run. They aren't invested, and don't even ask them about + because they will say "hmmm, I don't know any songs from that album," and you will be heartbroken. They are tolerable fans, but they are not part of the Sheeran Society.
The haters:  Whether it be that they want to fit in with their friends, or they simply have terrible taste in music, they don't like Ed. Sadly, they are a society. They have taken over a portion of Pinterest and have called Ed (cover your ears) short! I know, treacherous, jealous and envious they have taken to hating on our Ed because he is such an easy target. Intolerable, and unwelcome in our Ed loving hearts.
The full-time committed lovers who are here for it all: I place myself in this category, and I applaud and welcome all others who do. We border the traits of extreme obsession, but we love Ed too much to let ourselves go crazy. We know all the albums, collaborations, songs, before fame EP's, tattoos, and we may or may not have spent all of our babysitting money on buying his CDs and t-shirts. We know the importance of his Heinz ketchup tattoo, we know he loves "alphabetti spaghetti", and we are currently invested on making a time machine so we can attend the 2014 Wembley X concert.
If you have made it past my rambling descriptions, I commend you and welcome you to the society! Now that we know who everyone is, we can talk about what makes Ed so special. He is a ginger! He is an amazingly talented singer! He is a wonderful father and the king of the loop pedal. He has received an Honorary Doctorate degree, as well as an MBE, which is the Order of the British Empire, also known as the Order of Chivalry.
When Ed was 16 years old, he dropped out of school and moved to London to pursue his career in music. During his first few years Ed was, in technical terms, homeless. He spent most of his time jumping from couch to couch, or sleeping on the train. During this time Ed wrote the song "Homeless," the song's chorus focusing on the lyrics "it's not a homeless life for me, it's just I'm home less than I'd like to be."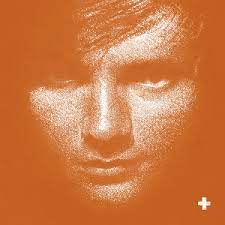 +, Ed's first album, and my personal favorite. Ed was recognized for his beautiful lyrics, and his incredible guitar skills, on songs like "Wake Me Up" and "This." While Ed's genre has been pop from the start, + shows influences from genres as different as hip-hop and folk. Unafraid of any backlash Ed speaks out to the public on songs "The A Team" and "Small Bump." Ed quickly became an international heartthrob through singing the love songs "Lego House," "Sunburn," and "Gold Rush."
X, this album represents the entire year of 2014 in my brain. There was no other music, there was only Ed. Ed and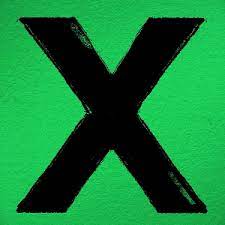 his Grammys for Song of the Year and Best Pop Solo Performance. I was seven when the album was released, and with the release came my lifelong commitment. The album's first track, "One," started it all, and to this day remains my favorite song. Ed sings to me, "tell me that you'd turn down the man who asks for your hand 'cause you're waiting for me" and I'm hooked just like it's the first time.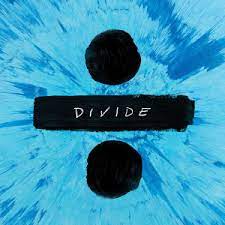 ÷, started and ended 2017 with the hit track "Shape Of You." Even more examples of Ed's musical brilliance the entire album was a bang, and nearly every song made it onto the radio. 
No.6 Collaborations Project, where do I begin? With the love ballad "Best Part of Me" (feat. YEBBA), or with the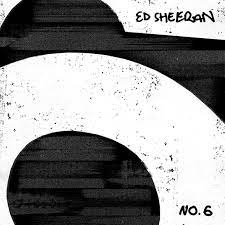 party hit"Beautiful People" (feat. Khalid). An album completely made of collaborations with artists like Chris Stapleton, Eminem, Cardi B, and Young Thug. Ed proves to EVERYONE, that he can literally do EVERYTHING.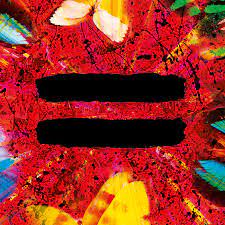 =, is what I call "the love album". Ed sends love to his daughter with the track "Sandman," and love to his wife on many tracks, my favorite being, "First Times." Released at a time when many just needed some happiness in their life, = is so full of warmth and listening to any song is certain to bring a smile, even if it is accompanied by a tear.
I could not end an article about Ed Sheeran without mentioning his many Taylor Swift collaborations. The pairs relationship started some time in 2012, with the release of Taylor's album Red. Ed was featured on the track "Everything Has Changed," and since then the two have done brilliant, amazing things together. Ed has been featured on Taylor's Reputation album, and more recently the two worked on tracks for the rerelease of Taylor's album Red (Taylor's Version) and for the release of their version of Ed's song "The Joker And The Queen."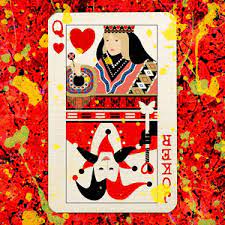 I want to push as many Ed lyrics on you as I can, so to conclude I leave you with another favorite, "this is the start of something beautiful, this is the start of something new."