Alumni Logan Patterson made a dream become a reality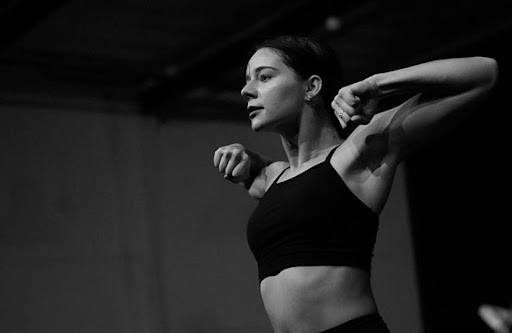 Many dream from a young age to live out their passions and to be successful at it, but for the THS alumni Logan Patterson, she is doing just that. After high school, she moved from Danville, Virginia, to Los Angeles, California, to continue her passion for dance.
Patterson began dancing at the age of three at Meredith Gravely School of Dance. Although her years of dancing as a student in her Danville studio came to an end in 2017, her love and endurance for dance never ended.
While performing with Meredith Gravely, Patterson's love for dance grew stronger and at the age of 13, she joined Meredith Gravely's company team. The company team traveled to many different cities to participate in conventions and competitions to further their dancing careers.
Patterson's first Tremaine Dance Convention is when the idea of furthering dancing into a future career began to materialize.
"I clearly remember thinking 'Wow, I had no idea this part of the industry existed," Patterson said.
"Every convention after that I became more and more hooked on the idea of what dance life would be like as 'an adult,'" Patterson said.
After being exposed to the world of the dance industry, Patterson's affinity for dancing grew stronger. 
Once Patterson's senior year came, she was traveling not only with Meredith Gravely's company team, but with Tremaine Dance Conventions and DanceMakers Inc. as an assistant "and I just knew that this was what I had to do for a living," Patterson said.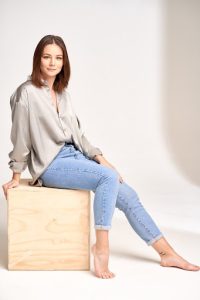 Once finishing high school she moved to Los Angeles, California to further her dream of dancing professionally. She began dancing and traveling alongside Keri LaGrand, who is a contemporary teacher for Tremaine Dance Convention.
 "I am beyond grateful for the doors that were opened for me to be standing where my two feet are today," Patterson said.
While Patterson has danced throughout the last five years of being in California and before in her hometown of Danville, VA, she has kept a statement that a dance teacher told her at convention close to her heart
"As a young convention dancer, I remember a teacher stating 'You will not always be the best dancer in the room, but you can be the hardest worker'… This is a quote that I live by on a daily basis and truly believe it was a part of the road paved for me as a dancer," Patterson said.
Outside of Patterson's dancing life, she models for a clothing store in Studio City, California.
"The store is owned by Adam Levine's parents…I worked there part-time for a handful of years," Patterson said.
Moving over 2,000 miles away from the place that is considered home, comes with many different lessons and growth. Since moving out to California, Patterson has learned, "appreciating the small accomplishments are just as big, if not bigger, than the large accomplishments."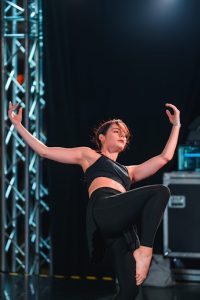 "When all the small pieces come together, they create large accomplishments such as being asked to perform in a live show, getting the callback for the audition/job I really pushed for, or becoming the assistant of my childhood dance idol Keri LaGrand," Patterson said.
Her view of her accomplishments don't have to be big, but significant.
"Truthfully, every chance that I am able to make someone feel something with movement is an accomplishment in my eyes and heart," Patterson said.
When Patterson looks at her future aspirations and goals, she doesn't view it as such.
"I have focused more on who and what I am becoming and doing in the present moment by focusing my creative energy in the work I am currently doing," Patterson said.
Patterson gives advice to all those who want to turn their hobby into a career saying, "never compare your Chapter 1 to someone else's Chapter 20."
Patterson believes that "having the right support team, a little self-belief, and both happy and frustrated tears… you will find yourself full, truly full of all the ooey gooey things," Patterson said.
As Patterson grows as a dancer in many ways, she always goes back to what her mom told her as a young child, "remember you love to dance."