Hamilton: Observations from a superfan
The musical play Hamilton has been widely acclaimed, credited, and reviewed. It has been loved and hated, but most importantly, it has traveled to Greensboro where certain Hamilton-loving Danvillian's were able to go and see it.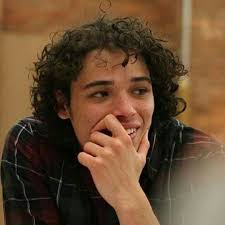 Opening remarks: There are many references to the original Broadway cast of Hamilton (watched via Disney+), so here we have a quick crash course. 
Anthony Ramos: The first actor to play John Laurens/Philip Hamilton, the man in the picture on the left, and (fingers crossed) my future husband. 
Daveed Diggs: The first actor to play Marquis de Lafayette/Thomas Jefferson, the man shown on the right, extreme rapper, and #1 wearer of adult onesies.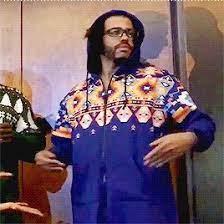 Jonathan Groff: The first actor to play King George, bestie of Lin-Manuel Miranda, and well-known Glee actor. 
Entering: The Steven Tanger Center is not only one of the most beautiful buildings in downtown Greensboro, but the perfect location for a Broadway show. The auditorium is massively stunning, and yet at the same time stunningly massive. However, despite the size it is extremely easy to find your way in. My show companion (aka Dad) and I sat in the Orchestra Center, Row F. We entered stage right and made our way to the front. 
Act One:
"Alexander Hamilton": On walks Aaron Burr (Bryson Bruce), his opening lyrics sung with the perfect mix of enthusiasm and humor. He was then joined by John Laurens (Jon Viktor Corpuz), whom I must say is no Anthony Ramos, but he fills the enormous shoes quite well. Next, Marquis de Lafayette (David Park) struts in like the French prince he is. As for Park, throw him in an adult onesie, and you may as well call him Daveed Diggs. His ability to rap is astonishing, and he radiates pure talent with each breath.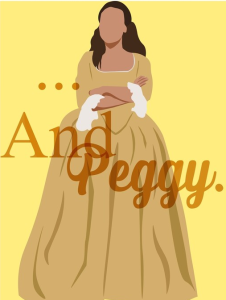 "The Schuyler Sisters": With a gorgeous delivery of the line "there's nothing rich folks love more than going downtown and slumming it with the poor," Angelica Schuyler (Cherry Torres), Eliza Schuyler (Zoe Jensen), and Peggy ;)… (if you know you know) Schuyler (Yana Perrault) steal the stage, winning the audience over with a beautiful interpretation of the original trio.
"You'll Be Back": A fan-favorite, rightfully so, was without a doubt one of the best parts of the play. Not to put down Jonathan Groff, but the current King George (Peter Matthew Smith), might have just outdone him. 
"Helpless": What else is there to say, other than the entire audience was left helpless, speechless at the flawless execution of the numerous high notes.
"Satisfied": Of course I'm going to say that everyone was completely satisfied, because again, what else is there to say. The emotion provided by Cherry Torres was like no other, as she shows full control over one of the shows most vulnerable songs.
Act Two: 
"The Reynolds Pamphlet": One of the most scandalous pieces of early literature, and it has been precisely described in a 2 minute song. A round of applause to the genius that is Lin-Manuel Miranda.
"Burn": I'll be honest, I cried, and then after hearing the lyrics "you built me palaces out of paragraphs, you built cathedrals," for the first time live, I made the personal decision to sob.
"It's Quiet Uptown": If by any chance someone reading this is looking for a new heart, you can find mine, broken into tiny pieces at Seat 3.
"Who Lives, Who Dies, Who Tells Your Story": A standing ovation!
Leaving: Traffic aside, leaving the greatest Broadway show of the century, I learned what complete satisfaction feels like. Going into the show, I was not expecting it to even come close to the original version & soundtrack, I am very happy to say I was wrong. While it was different in many ways, it was in no way, less incredible.