"And by the way, I'm going out tonight," Taylor Swift sang. Swift is a world renowned singer-songwriter. She is one of the most successful artists with 10 albums and 396 songs. Over the course of her musical career she has won a total of 540 awards. Currently, she is on a worldwide tour that started in March called "The Eras Tour." Some of the students and teachers at Tunstall got the opportunity to experience this once in a lifetime event.
Mrs. McGuire, an English teacher at THS, was one of the few to go to The Eras Tour. On May 14th, she traveled to Philadelphia with another English teacher, Ms. Bowker. McGuire has been listening to Taylor Swift since middle school. Unfortunately, the ride to the concert did not go as planned. "It wasn't good because I was sick the whole time," McGuire said.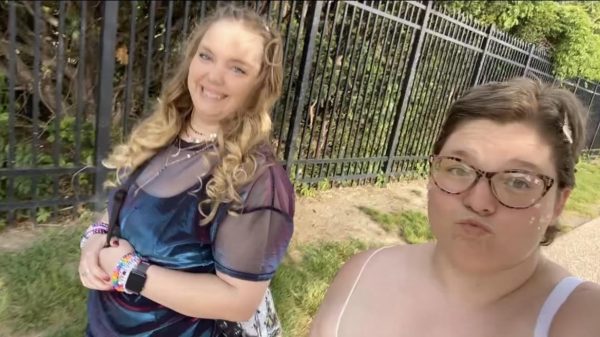 During the concert, all the fans dress up as the different albums called 'eras.'  McGuire was dressed as Swift's 2019 album Lover. Good seating at an Eras Tour is hard to obtain, but luckily for McGuire her seats were great because she was the last row on the floor. McGuire had a few favorite songs that Taylor Swift performed. "[I liked] any Reputation song or 'All too well.'" McGuire said. Her favorite lyrics from all of the songs are "It's me, hi, I'm the problem. It's me." To end off the night she bought a T-shirt and a poster to remember this amazing experience.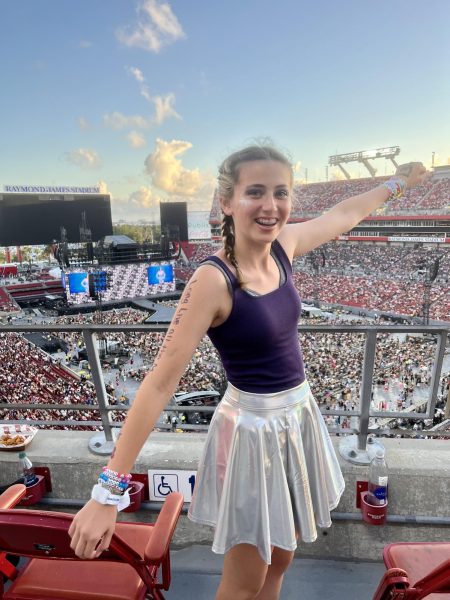 One of the students at THS who went to "The Eras Tour" was sophomore Avalyn Emerson. She went with her mom, brother, and her dad, Mr. Emerson, who is a chemistry teacher at Tunstall. She wore a purple tank top and a silver skirt to represent Taylor Swift's album Speak Now. Something unique that she also wore were converse that she decorated. It was a pair of white converse with all 10 albums that each had a different section. "I wrote down different song titles in the color of the album and then song lyrics from the album in black," A. Emerson said.
Story continues below advertisement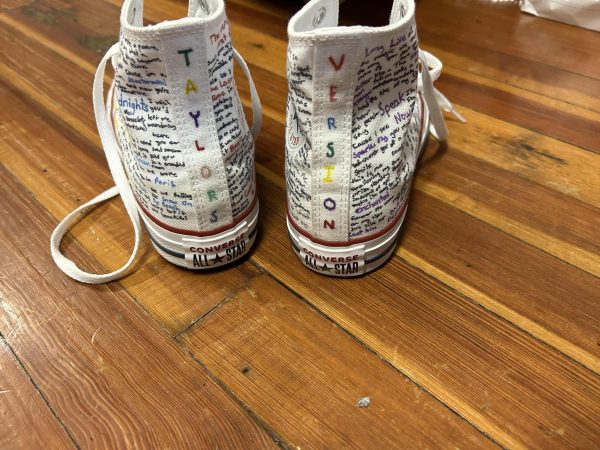 Mr. Emerson enjoyed the concert. "It's an experience I wanted to go to even though I'm not a Swiftie," Mr. Emerson said. He said it was one of the best produced shows he has ever seen. He has been listening to Taylor Swift as long as his daughter. "[It's on a] constant repeat at my house," Mr. Emerson said.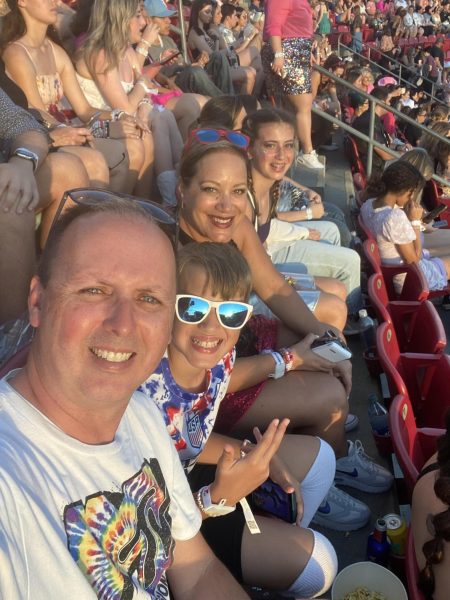 Junior Maggie Weller went to "The Eras Tour" in Cincinnati back in June. Her first Taylor Swift concert she attended was when she was 5 years old and she has been a fan ever since. "I've been to four of her tours, so why stop now?" Weller said. Her favorite album is Speak Now and her favorite song is "Champagne Problems." A popular thing to do at "The Eras Tour" is trade bracelets you made with other fans. Although Maggie did not participate, she said they do this because in the song "You're on Your Own, Kid" the lyrics says "so make the friendship bracelets." This is why fans make their own bracelets and trade them with other people.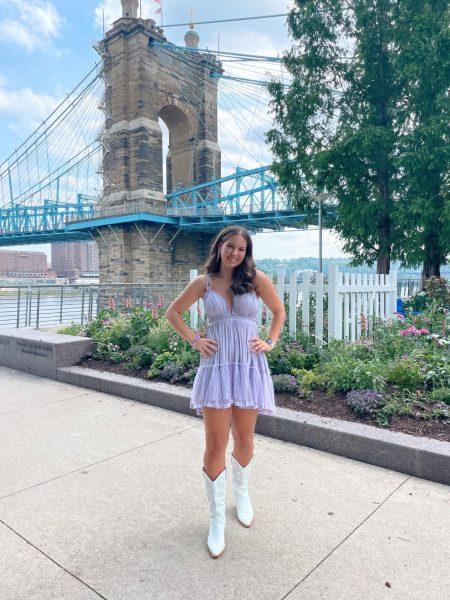 McGuire is a very big fan of Taylor Swift and loved the concert. Even those who are not as big of fans, like Mr. Emerson can still really enjoy the concert and experience. Taylor Swift will always be known as one of the biggest and most popular artists throughout our generation. "It's probably the biggest concert tour for at least the next 10 years," Mr. Emerson said. 
Both Weller and A. Emerson are hoping to go back to this "Enchanted" night. Fortunately for A. Emerson, she will have the opportunity to experience this concert again in November of 2024. Taylor Swift has and will always have a lasting impact on the people who experience the unforgettable "Eras Tour."